BioContainer – Containerized wastewater treatment plant
BioKube offers containerized wastewater treatment plants for easy setup and relocation. This solution is ideal for remote locations such as camps and oilrig sites.
We offer a variety of products in different sizes depending on your need and wishes.
As the containerized wastewater treatment plant is located inside a standard shipping container, it can be relocated and installed with ease at other locations. In most cases it is a two day operation and requires a flat bedded truck and a crane.
See here a brochure regarding BioKube containerises solutions for oil and mining camps.
The advantages of using containerized wastewater treatment plants are:
The systems are fully transportable and can easily be relocated and reinstalled at new sites
The entire installation is done within one day
Supplied in different versions of integration of cleaning steps, transportability and capacity
Wastewater treatment plant for multiple purposes
BioKube wastewater treatment plants reuse the processed water to minimize the actual waste of water and to minimize operating cost for our customers. This also lowers the impact our containerized wastewater treatment plants leave on the nature and provides a more sustainable solution for our customers. The treated wastewater can be reused instead of using freshwater, for a decrease in cost and impact on the environment.
Situations where you can use treated wastewater include:
Toilet flushing: Use treated wastewater to flush toilets and cut costs on water bills.
Car/truck washing: A popular option as this is one of the largest consumers of water.
Washing of tools: An effective use of treated wastewater is to wash dirty tools.
Laundry: Treated wastewater is completely safe, clear and odorless and ideal for laundry.
Irrigation: A good and safe alternative for watering plants and flowerbeds.
Selection of companies who have chosen Biokube BioContainer systems
Exampels of BioContainer systems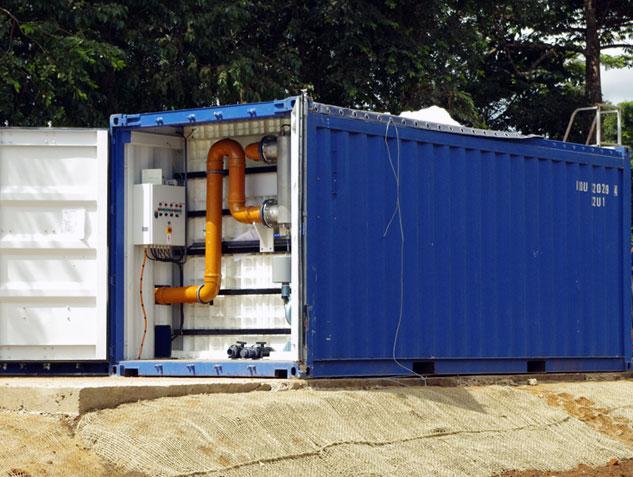 BioKube BioContainer 20′ Combi, IB at mining camp in Guinea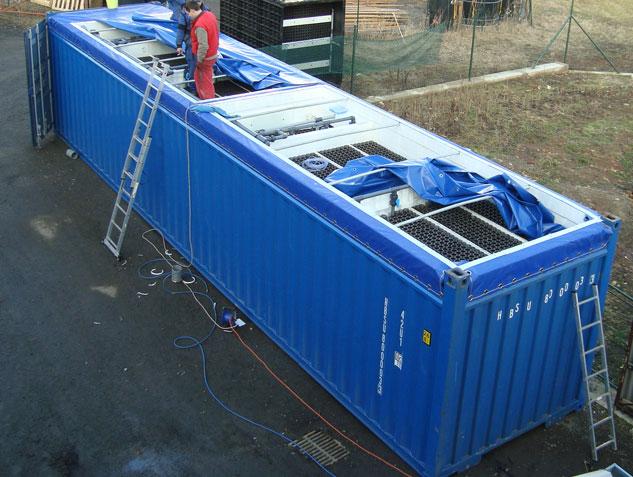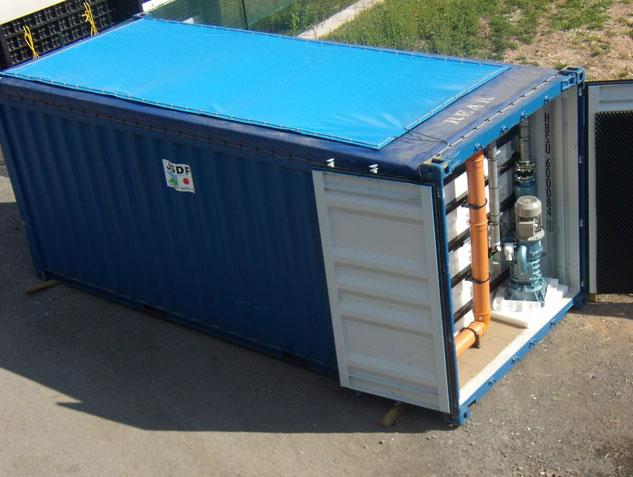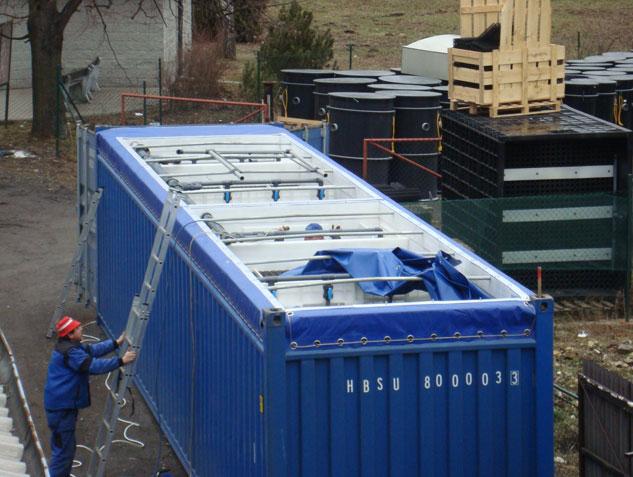 BioContainer demo video
This video shows a demostration of a BioKube BioContainer Mobile wastewater treatement plant.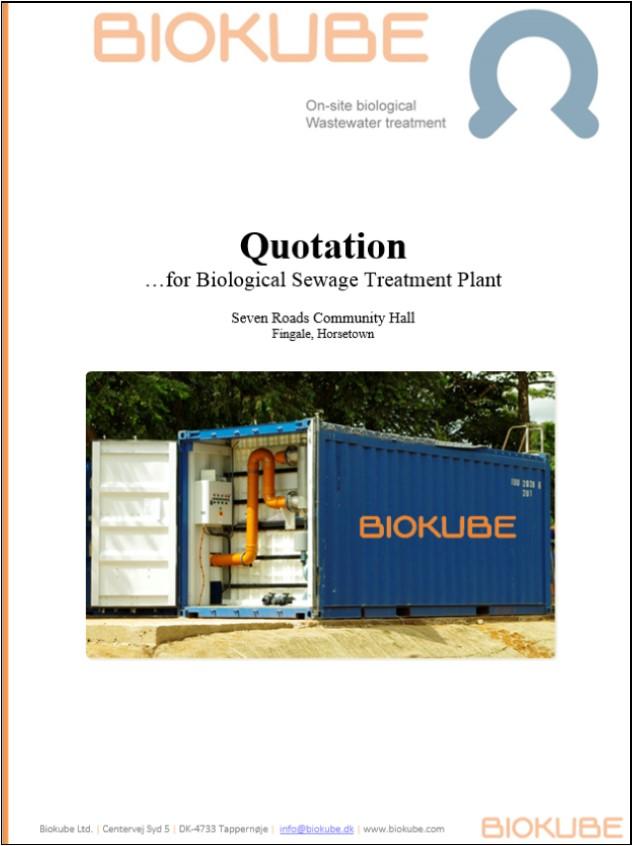 * You will receive the quote from the BioKube distributor in your country