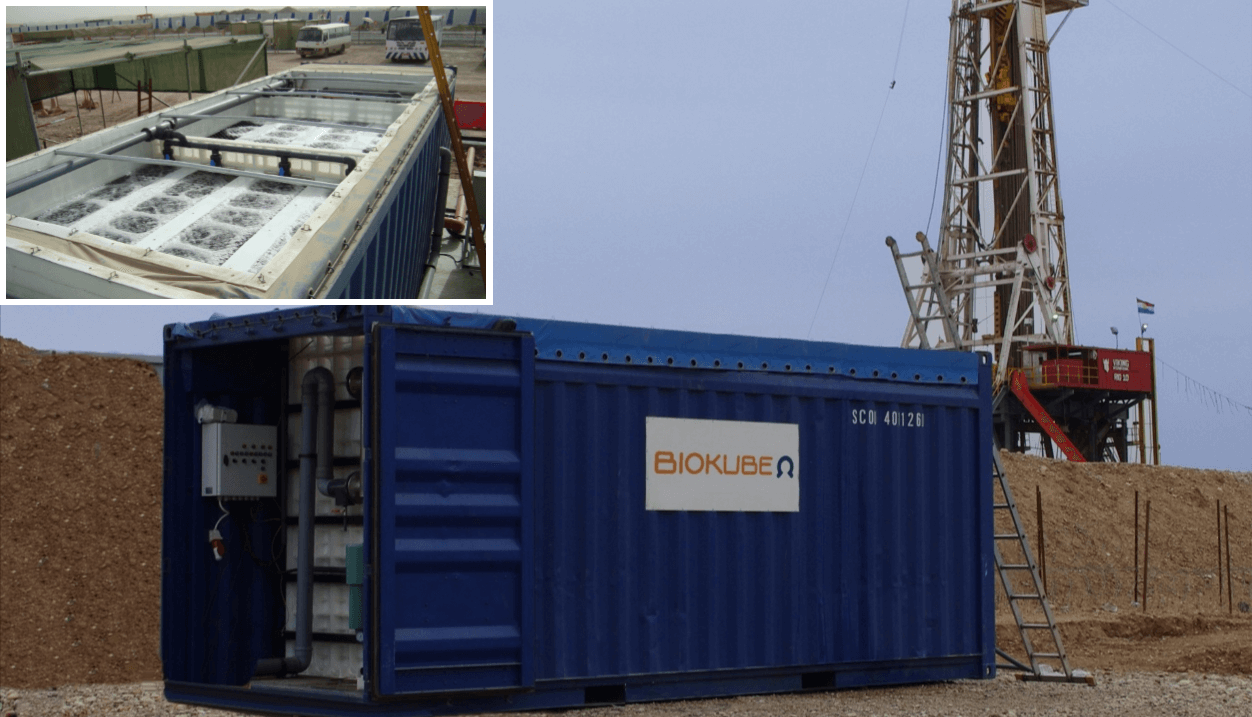 Containerized STPs for Oil and mining camps
BioContainer Systems are containerized Sewage Treatment Plants, most commonly used for treating waste water at camps, oil rig sites & remote locations. BioKube is not only offering odorless, low footprint treatment solutions, but is leading the industry to a greener more sustainable tomorrow with a deep focus on re-using treated watewater. Hence, in BioKube we see treated wastewater as a valuable asset that can add true value to your business. BioKube's true value proposition is brought forward by our long reference list of satisfied customers. I hereby urge you to call Biokube today and arrange a meeting with one of our representatives to see an installed BioKube system and talk to the customer – one of your colleagues. That will speak for itself!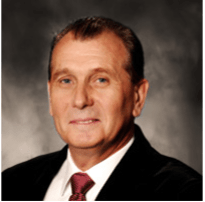 Christian Vinson CEO ALMANA ENERGY PTE. LTD. Co-founder InterOil corp
At the sharp edge of a leading industry:
Today's oil & gas industry is characterized by a constant strive towards three essential values: Flexibility, reliability and short return on investments. That is why BioKube offers containerized sewage treatment plants based on solid and heavily tested technology, while simultaneously providing the opportunity for reusing the treated wastewater. BioKube's technology can help you optimize your camp's operating costs significantly, by facilitating huge saving on your fresh water bill. Treated wastewater can a. o. replace the use of freshwater for irrigation, toilet flushing and car washing etc.


Biocontainer, easy transportation and installation
Reference Case: Viking Drilling, Northern Iraq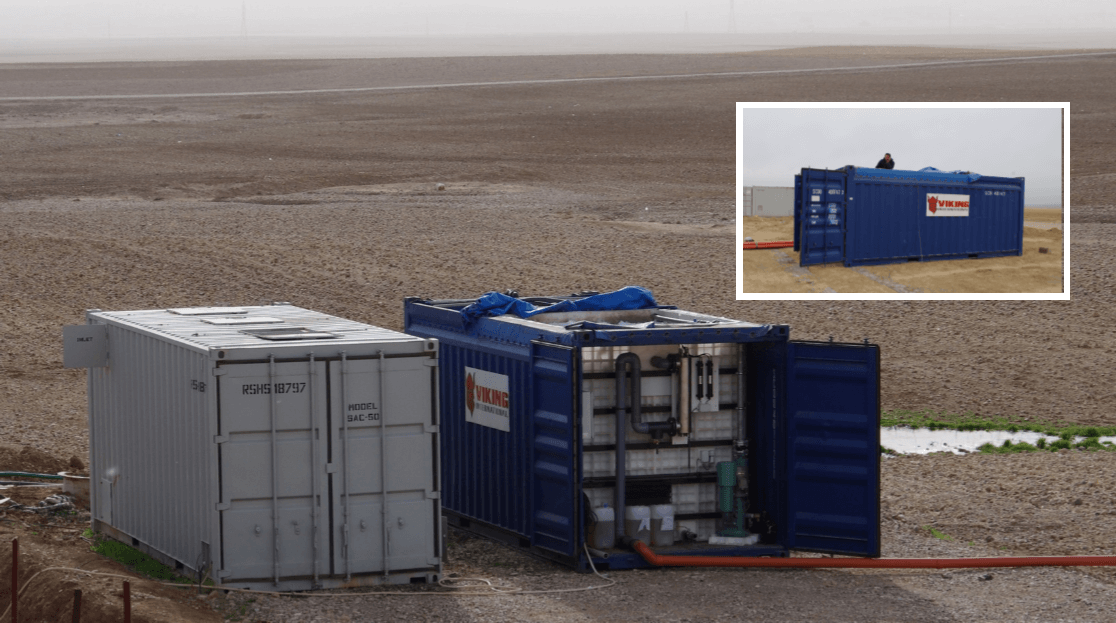 A total of 7 BioContainters where installed in at Viking Drilling's sites in Northern Iraq. They where delivered as so-called BioContainer 20' Combi, EB units, leaving a complete wastewater treatment solution to treat the wastewater from the camps' personnel.
"Since the treatment plants were installed at the 7 sites, Viking Drilling has been very satisfied. As they have been able to relocate the plants to other sites very quickly they have been very satisfied. This allows their drilling activities to be in operation quickly, while at the same time giving the opportunity to use the treated sewerage water for flushing toilets as well as washing and maintaining mining tools".
---